Black And White 2 Review
Peter Molyneux is responsible for some of the most innovative and creative titles in PC gaming, proclaimed one of the "gods of gaming" in a major magazine some years ago. And if that isn't true, he certainly is at least obsessed with becoming a god. He personally built the "god game" wing of the real-time strategy genre, and hasn't stopped attempting to improve it since. The first game that won him recognition was Populous, which allowed you to use the powers of creation and destruction to lead your followers to total domination. Subsequent titles like Dungeon Keeper, allowed you to take on the role of a demon and torture and whip your way to power, all with little consequence for your evil and wanton methods.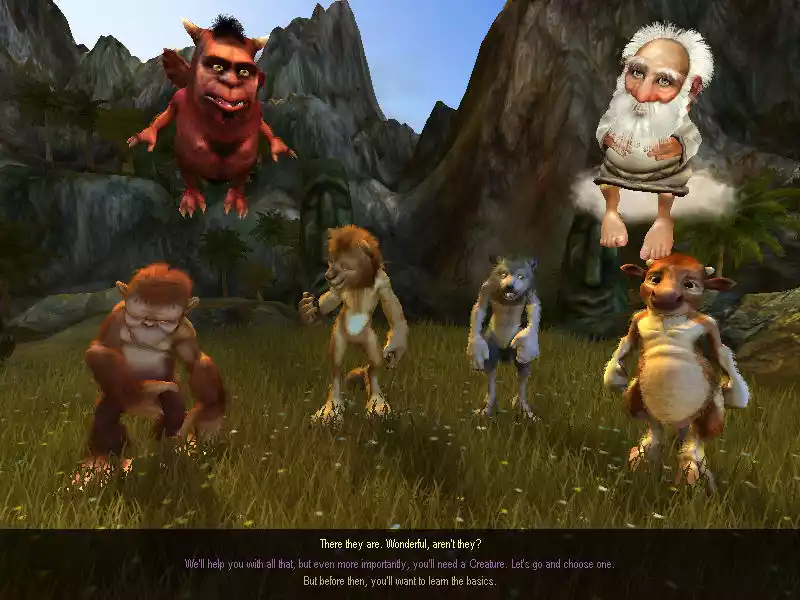 But his more recent titles have been showing a little more introspection or at least some reflection on the true consequences of morality and our behaviors. Recently, Fable was supposed to have the main character's appearance reflect his decisions as he either became a handsome and fair protector of truth, or a dark and tattooed advocate of chaos. Likewise, the original Black and White featured an animal avatar whose learned behavior would either have it helping you to build up your city or chomping on its citizens.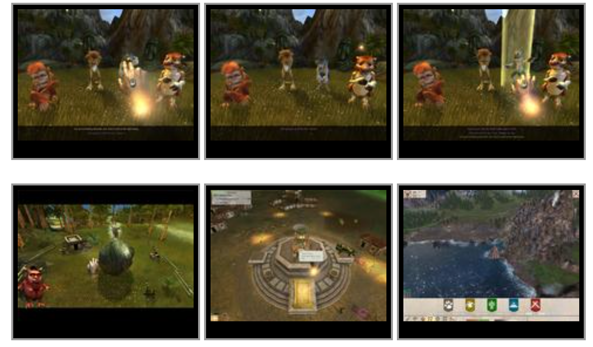 Black & White 2, follows the reflective pattern by again presenting you with a creature that learns from you and changes in response to your behavior. Once again, you must choose between a handful of largely unremarkable animals – an ape, a cow, a lion, or a wolf. Then, throughout the course of the game you must either slap or pet them in an effort to reinforce the various behaviors you observe them performing. At least that is how it was in the first game.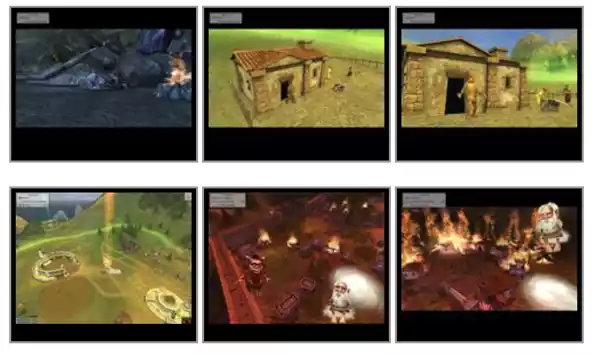 The original forced you to continually observe the giant creature in an effort to catch it just as it began the behavior. If you slapped it for eating a villager and it had already moved on to helping harvest wood, your opportunity to scold it would have to wait until he chose to eat another of your devotees in order to keep from dissuading it from adding to your lumber stockpile.
It sounds frustrating but actually led to some remarkable gameplay moments as you continually monitored the animal until you could trust it to do what you wanted. At the time it was a system that earned a lot of praise for its exploration of artificial intelligence, but some found it trying to determine the proper way to discipline your pet.
Gameplay and graphics
Black and White 2 attempts to remedy this by allowing you to see your towering mammal's thoughts and intentions as he has them. In a small thought bubble that appears above his head, you can look at him from time to time and see him think to himself, "I want to play with those rocks", or "I want to throw that villager."
Unfortunately, without having to figure out what the animal is about to do, the game loses a little of its challenge and there is no longer the sense of molding the animal over time to be either the destructive war machine or efficient grain harvester that you want. Instead he is trained relatively quickly and a lot of the challenge is gone. Additionally, he can have his overall behavior governed by a number of modes, such as soldier, gatherer, or builder.
These selections will push him towards particular behaviors. Combined, they have the effect as seeing the man behind the curtain in L. Frank Baum's Wizard of Oz, and demystify the learning process, showing a number of weaknesses that before would have gone unnoticed.
For example there were numerous occasions where my animal's thought bubble would proclaim him "Happy" or would show that he was hungry, but then he would start vomiting. That's right, I said vomiting. Like nearly every other Molyneux title (perhaps barring my personal favorite, Syndicate), the game is filled with a large dose of quirky humor – the kind that might have had you roaring in Jr. High School, but now leaves you with your head cocked and wondering if you should even chuckle. Any intention of being an omnipotent and dignified god will most likely go out the window when it occurs to you just how many times your creature has vomited or expressed an interest in "going poo" on a nearby building or villager. In addition, the game goes so far as to model the split-pea soup and chocolate soft-serve of the aftermath with its remarkable graphics engine.
Graphics
But moving beyond those specific images, the first game was also applauded for having slick graphics for its time, but the quality level in the sequel is particularly notable in light of how good it still looks stacked up against some of the other graphical heavy hitters of this year. The water in the game is some of the most realistic and beautiful I have yet seen, and the lighting effects and rivers of lava you conjure up are very satisfying. Your role as a god is given much of its believability through the powerful zoom which lets you focus right in on a single individual or peer down on an entire island nation, all with a flick of the mouse wheel. It has the effect of making your worshippers seem appropriately small and in need of your guiding power amongst the towering mountains that surround their villages.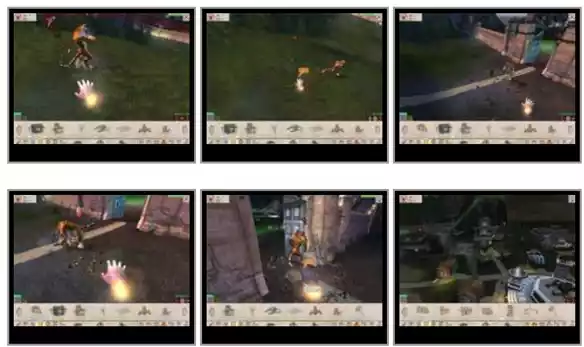 Civilizations And Combat
Your worshippers are a small handful of Greeks, who you save from a genocidal slaughter at the hands of the Aztecs at the game's start. And it is their desire for revenge on the Aztecs that propels the story forward through the whole game – an interesting motivation for a game that is supposed to revolve around moral agency. As you grow the small group you rescued into a powerful civilization, you also come across the Norsemen and Japanese on your way to revenge.
For the good among us, you can incorporate the people you come across into your own by way of impressing them with your cities' technology and splendor. Fans of chaos can engage in combat by raising armies to overwhelm the other cultures.
Combat
Unfortunately, combat using your armies isn't very satisfying and you have very little control over them or their tactics. Click on a platoon of archers and then click where you want them to go and who you want them to attack. You aren't provided with the ability to modify their formations or anything else for that matter. And there really isn't a need. In most levels the enemy sent just a few units at me at a time while I was able to attack them from behind my walls and build up a city that encouraged desertions from their side.
When combat was fun, it was because I was slinging fireballs, shooting lightning bolts or erecting shield walls along side my creature. Their jumping, throwing, and kicking attacks were devastating and they were nearly impervious to most infantry attacks. Also at later stages of the game you can cause earthquakes, hurricanes and even volcanoes to wreak havoc on your enemies. When the attacks of your infantry and archers wasn't satisfying, having a gigantic volcano rise up in the middle of their village always was.
Micromanagement
And perhaps in spite of the designer's intentions, it is the villages, and not the creature or the combat that are the games true focus this time around. The great bulk of your time will be spent managing the building of your villages and the residents' needs.
Yes, even those players who decide to tread through the entire game exploring the darker side of their nature, will find they still need to make sure their people have enough to eat, even if it is in hovels rather than mansions. So in every level, on every island you will begin to work your way through an expanding technology tree, which allows you to "buy" more efficient and specialized buildings that will add to your power and your people's productivity. The purchases are made by way of tribute – a measure of your follower's respect and awe for you. It can be gained through assisting in your town's affairs with your powers or through solving a number of puzzles indicated by scrolls hovering around the islands of the gameworld.
You click on the scrolls with Black & White's primary interface – your mouse controlling a disembodied hand on screen. Almost identical to the control method in the first game, you use it to move, pick up objects, slap or stroke your animal, and cast spells. And you will need to do all of them as you try to solve the puzzles. A few of which will actually provide some of the most enjoyable moments of the game, while others are simply ridiculous.
In one case we were asked to help a hermit with an obnoxious rooster to catch some sleep. The solution was to speed up the day/night cycle so that the rooster quickly became hoarse and could no longer crow. Admittedly, it was very interesting to simply click on the sky and rotate the mouse to cause the sun to rise, but not satisfying in what it accomplished. And that is a great illustrator of the game as a whole. Great graphics, god-like powers, and an intuitive interface, all misspent on an often tedious city management sim. When it is all said and done with, you feel like you just moved the sun through the sky, all just to subdue a cock.
Ballistics report
Pros:

Impressive powers that really do make you feel omnipotent.

Eye-popping graphics that further add to your sense of being a god.

A very intuitive interface that makes controlling whole civilizations a breeze.

Combat units gain in experience.
The game can be executed very smoothly even with a standard non-gaming computer on our 2022 update
Cons:

The significance and intelligence of your creature has been dumbed-down.

City building and management can get boring and repetitive quickly.

The unit combat system is simple and uninspiring.
Our Verdict

Some fans of the original Black and White, may find it a shame that the focus in the sequel has changed to using the creature as either a weapon of war or a town construction tool instead of a type of learning simulator or virtual pet. Others may appreciate the graphics or the ability to focus more on building up your cities rather than playing a PC version of Nintendogs.
But I expect everyone will be at least a little disappointed when they see the moments of potential that the game has, yet fails to carry throughout. There are a lot of little reasons to get Black & White 2, but none of them comes together with quite the synergy that would make them more than the sum of their parts. And for those curious to see what the peculiar mind of Molyneux has come up with this time, Black & White 2 still holds a number of distinctive and ingenious moments that make the game worth spending some time with.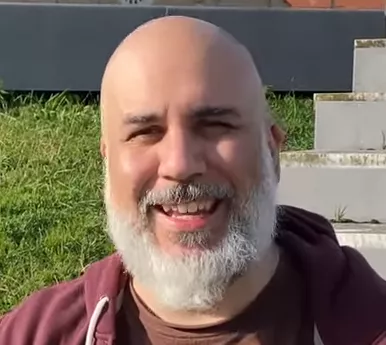 I am Chris, a musician. I work as an audio engineer in mastering and arranging bridges in existing songs and the arrangement and orchestration of chorus. In Firing Squad I test gear provided by local distributors during a couple of days and write a review. I also write about AV topics, amplifiers, speakers and headphones.
Casino Alternatives 
Let´s see these casino alternatives now. For 2023, the best rated online casinos are so far: Palace of Chance Casino, Cool Cat Casino, Wild Vegas Casino, Club Player Casino, Prism Casino, Ruby Slots Casino, Dreams Casino, Slots Of Vegas Casino. I will add here Jackpot Wheel Casino, Jumba Bet Casino, Casino Grand Bay, Bella Vegas Casino, Jupiter Club Casino, Lake Palace Casino. Recently, I have reviewed Ruby Fortune Casino, Royal Vegas Casino, Spin Casino, River Belle Casino, Spin Galaxy Casino, All Slots Casino, Euro Palace Casino, Jackpot City Casino, Gaming Club Casino, Lucky Nugget Casino, Mummys Gold Casino, and Platinum Play Online Casino. Recently, Conquestador Casino opened a new location. We have the new Playluck Casino investigated.
Author And Fact Check
Written by author J. Bond and fact checked by scholar Martin Pino and J. Esposito to ensure that the data retrieved is objectively correct