AMD and Intel have issued a joint statement announcing that they've settled their antitrust and licensing disputes (if you recall, Intel threatened to revoke AMD's x86 license as a result of the Globalfoundries spinoff):
Intel Corporation and Advanced Micro Devices (NYSE: AMD) announced a comprehensive agreement to end all outstanding legal disputes between the companies, including antitrust litigation and patent cross license disputes.
In a joint statement the two companies commented, "While the relationship between the two companies has been difficult in the past, this agreement ends the legal disputes and enables the companies to focus all of our efforts on product innovation and development."
This is because, under the terms of the new contract, in which companies now obtain joint copyrights for the next five years, both Intel and AMD have given up demanding to break the previous agreement in order to privilege individually, which meant that the Intel not only pay that amount to AMD , but also to submit to some stipulations of the "competitor". In contrast, AMD has already announced the withdrawal of pending lawsuits against Intel and has offered to withdraw all international complaints regarding the partnership.
Under the terms of the agreement, AMD and Intel obtain patent rights from a new 5-year cross license agreement, Intel and AMD will give up any claims of breach from the previous license agreement, and Intel will pay AMD $1.25 billion. Intel has also agreed to abide by a set of business practice provisions. As a result, AMD will drop all pending litigation including the case in U.S. District Court in Delaware and two cases pending in Japan. AMD will also withdraw all of its regulatory complaints worldwide. The agreement will be made public in filings with the Securities and Exchange Commission.
So what do you think? In light of the EU's record $1.45 billion fine, did Intel get off easy? AMD commented that as a result of the new licensing agreement, they're free to outsource all CPU production.
Recommended Articles
Our audience is interested in high-end devices, such as headphones with detachable cables, because you would not be losing sound quality with them.
We discuss the dirty screen effect and how to solve it. We explain to you why do we think that actually manufacturers are not really interested in solving this issue.
We explain how to choose projection screen material, for DYI projects and for large events where you would not find large projection screens in retail stores.
We have reviewed many receivers. Our recommended articles are our review of the Marantz SR7009 and the Onkyo TX-RZ820.
We have not reviewed many smart TVs. From those, however, in terms of price efficiency, I would like to recommend the Hisense B7500UW.
My favorite bookshelf loudspeaker is the Wilson Audio TuneTot and therefore we hope you like that review. We have also compared the Elac B5 vs the Elac B6, and do not think that the B6 is necessarily better in all the specifications compared.
In regard to connectivity and cable management, we discuss the connection between Firewire and HDMI.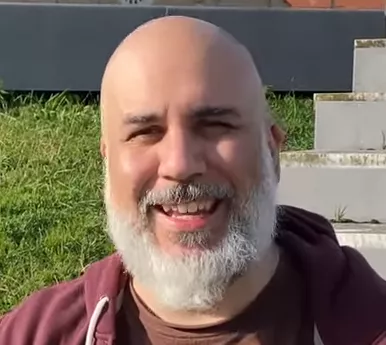 I am Chris, a musician. I work as an audio engineer in mastering and arranging bridges in existing songs and the arrangement and orchestration of chorus. In Firing Squad I test gear provided by local distributors during a couple of days and write a review. I also write about AV topics, amplifiers, speakers and headphones.