Joseph Olin programmed his first game after teaching himself BASIC while working as a copywriter on the Coca-Cola account. Since then, Olin has been involved with more than one hundred titles and interactive products on nearly every consumer game platform launched.
Olin, appointed as the VGBA's Executive Director in September 2014, also has an active game business consulting practice – It's A Secret – and continues as Adjunct Faculty at the University of Southern California videogame program. Most recently, Joseph created and ran a series of Diplomados (3-month 130 hour series of classes) in Videogames and Animation for the Colombian Ministry of Information & Technology (MinTIC) in Medellin. This program led to the creation of 20 new studios and 30 game projects in the city.
Olin is known for his long tenure as President of the Academy of Interactive Arts & Sciences – the games industry's largest association of accredited professionals – where he championed the role of talented creators within the $50 billion video game industry. Olin grew Academy membership more than six-fold from 3,000 to 20,000 and directed the annual D.I.C.E. (Design, Innovate, Communicate, Entertain) Summit, the Interactive Achievements Awards® and the Into the Pixel™ video game art exhibit.
As a precursor to his time at the AIAS, Olin spearheaded the introduction of gaming's most famous heroine, Lara Croft, with the launch of the blockbuster Tomb Raider franchise as vice president of sales, marketing and business development for EIDOS Interactive. Olin also served as senior partner and group account director at Ogilvy & Mather directing Mattel's Barbie and licensed toys campaigns. Earlier in his career, Olin held senior level positions in game publishing, advertising, sales, and marketing. At Elliot Portwood Studios, Olin co-created Leonardo's Multimedia Toolbox, an educational software platform, developed with Gene Portwood and Lauren Elliott (creators of Carmen Sandiego). His background also includes tenure at Philips Media, Della Femina McNamee, and Microprose/Hasbro Interactive.
Olin sits on advisory boards for: Film-Akademie of Baden-Wurttemberg, the International Federation of Multimedia Associations (FIAM), Games/Business/Law Summit at SMU, ANIM/FX New Zealand, SIGGRAPH, Videogames Economic Forum in Angouleme, France, ACI Games in Brazil, and the UCLA/CRESST Games Research Center and speaks at a number of digital conferences annually.
Olin earned a Bachelor of Science degree in Business Administration from the University of Southern California and has been adjunct faculty at Interactive Media Division with the School of Cinematic Arts since 2010.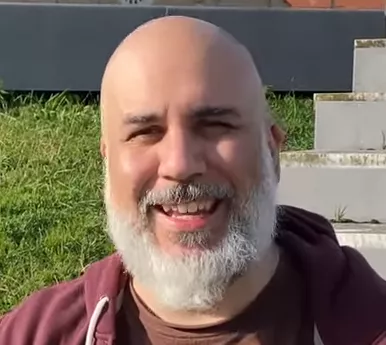 I am Chris, a musician. I work as an audio engineer in mastering and arranging bridges in existing songs and the arrangement and orchestration of chorus. In Firing Squad I test gear provided by local distributors during a couple of days and write a review. I also write about AV topics, amplifiers, speakers and headphones.